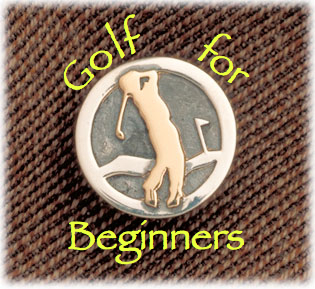 Click here to listen.
With the assistance of his father, Tiger Woods learned early on how to focus not just on the shot at hand but also on that little golf ball directly in front of him. We discuss clarity of mind which helps all golfers including
Tiger Woods
) free themselves from all other distractions to concentrate on the task of hitting that ball squarely off the tee.
We also answer an email from a reader who hasn't played golf in a while and finds himself hitting off the toe of the clubface. What is he doing wrong and how can he start hitting more squarely?
Our quote of the week comes from six-time major winner on the
LPGA
Tour,
Patty Sheehan
, who gives us her thoughts on course management.
Continue sending your golf questions and comments to
golfforbeginners@aol.com
.
Subscribe to our weekly podcast through this RSS feed:
http://feeds.feedburner.com/golfforbeginners
or through
iTunes
. Nextel/Sprint cell customers type
http://www.mymbn.com/podcast/
in your browser and click on "sports casts". Our station number is 1955.
You can also download our previous Golf for Beginners episodes by
clicking here
.