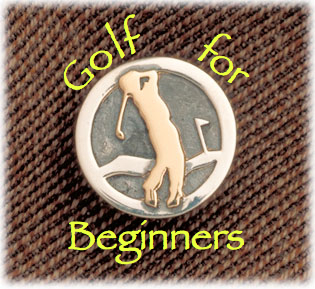 Click here to listen.
Lorena Ochoa's
impressive victory at the Kraft Nabisco Championship have golf bloggers scurrying to find comparisons between her elevated game and that of the incomparable Tiger Woods. After all, both Woods and Ochoa won their respective last major event of 2007 and both are rolling through a green light towards achieving the exalted Grand Slam.
Even Lorena feels that 2008 might be the one where she tops Tiger,
jokingly(?) stating
just before her 26th birthday, "Maybe next year (2008) I improve (on) his year, but this year has been pretty similar, and I enjoy the that they talk about it. He won seven times - a major, too. Me, too. So we're the same."
Tiger Woods
seeks his fifth Masters win and has racked up a total of thirteen major trophies since he turned professional over eleven years ago with a greeting of "hello world" to clicking cameras.
Tiger, in fact, has already achieved a Grand Slam, but has not yet won all four majors in a single year.
Statistics
show Woods on a win streak from September 2007 all the way through his fifth place "blip" in March of this year, garnering up an amazing six wins and about four million dollars in official prize money through that period alone!
Ochoa is not far off of the mark finishing 2007 with a $1 million win at the ADT Championship. For 2008, she has already won three events out of four entered, same as Tiger, and has taken the first major of the year.
But, even so, Lorena Ochoa is going to have to work five times as hard as Tiger Woods for golf fans to believe that the two are on parallel ground, although
Ochoa
is the "best of the best" on the LPGA Tour for now. Remember the chatter about Annika Sorenstam when
she
was in her heyday?
Sorenstam seems to be resigned to passing the torch and is becoming more of a fossil of a bygone day. Annika has reconciled and is relieved with her second-place
Rolex ranking
. As Annika has
mentioned
, "I'm not the best player out here, but I've achieved a lot." There is no denying that!
But, could you imagine for one minute what Tiger Woods would do if their positions were reversed? Would he be tolerant of his slip in status or be more fired up than ever to regain the top spot?
This week on Golf for Beginners, we offer some interesting facts about the
Masters
Tournament. Did you know, for example, that Tiger Woods is the youngest golfer to ever win at Augusta? Can you name the oldest winner?
We also offer an easy golf tip from Jim McLean, perfect for driving range practice (I used it myself this weekend!) I am in agreement that this paintbrush technique might just be the least expensive and unlikely training aid!
Barry and I also talk about the best time to remove your golf glove to enhance feel around the golf course.
Send your golf questions and comments to
golfforbeginners@aol.com
.
Subscribe to our weekly podcast through this RSS feed:
http://feeds.feedburner.com/golfforbeginners
or through
iTunes
.
Subscribe to our newsletter!
Click Here
to receive our archived podcasts and 100's of easy golf tips free!
Check us out
on
MySpace
!
"Shiny Tech" courtesy of Kevin MacLeod (incompetech.com)"
This podcast is supported by Myrtle Beach Golf and Florida Golf Travel.
Photo Credit:Tabascohoy.com, GolfMagazine.com