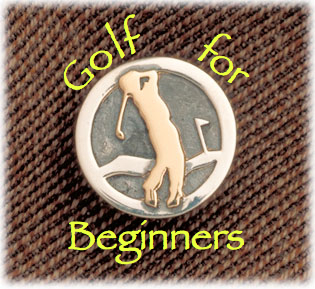 Click here to listen.
Frank Lickliter may be making Q-School look easy this week, but, taking a look at his
2007 stats
, you would never think that this same man was cut from ten
PGA Tour
events and DQ'd twice! Even if he becomes the medalist this year, how well do you think he's going to perform in 2008?
On the flip side, many of the guys struggling out there this week may work even harder to keep their card once this pressure-cooker is finished. Breathing easy will accompany that final 18th hole putt for some and, for others, many a tear will be shed in the privacy of their RV's and/or motel rooms.
After reading an article by funnyman/caddie
Michael Collins
I better understood how golf may be a game to some but, at the end of a week of Q-School, it is more of a relief than a sense of joy and accomplishment.
The golf course and range are eerily silent during those final six rounds. Collins claims that you can almost tell which golfers will be around for the final day by their demeanor and attitude...whose shoulders are slumping, "shoulders at the belly button, bottom lip on the ground." Collins claims that you can "see it in their eyes, they haven't 'quit', but they have accepted the fate."
This week we place the onus of Q-School on the average golfers shoulders. Tivo the final round of Q-School tonight, when the pressure is really on, and replay it right before you go out for eighteen holes. You might play better than you think!
Meanwhile,
Greg Norman
and
John Daly
make their appearance at the Merrill Lynch Shootout. This particular "silly season" event is better suited for the likes of both golfers. Could
they
survive, at this point in their careers, if Q-School was their only option? Or, have they both become too comfortable?
New York's first official snow fell this weekend, but that doesn't stop Barry & I from thinking about the importance of a practice ritual over the winter. In addition, we advise you on ways to regroup for opening day on your favorite course. We also offer golf tips to get you to the green (instead of just back into play) from the rough with the assistance of Kevin Walker, a Golf Magazine Top 100 instructor.
Send your golf questions and comments to
golfforbeginners@aol.com
.
Subscribe to our weekly podcast through this RSS feed:
http://feeds.feedburner.com/golfforbeginners
or through
iTunes
.
Nextel/Sprint cell customers type
http://www.mymbn.com/podcast/
in your browser and click on "sports casts". Our station number is 1955.
"Shiny Tech" courtesy of Kevin MacLeod (incompetech.com)"
This podcast is supported by Arizona Golf Packages and Florida Golf Travel.

This podcast is supported by New Roc Harley Davidson, your worldwide parts and accessories distributor. Great rides start here!
.