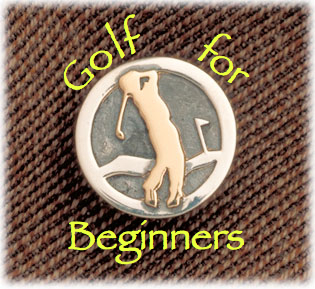 Click here to listen.
Michelle Wie's recent acceptance to Stanford
gave us pause this week to reflect upon a golf lesson offered up by
Ernie Els
during the 2006 Sony Open.
Perhaps if Michelle Wie practices with more determination this year, all of her PGA Tour dreams might come true…
including entrance into the Masters or even a spot on the U.S. Ryder Cup team?
Our next subject on this holiday edition of
Golf for Beginners
answers a reader's email about bounce. When is it best to use a
sand wedge
and when should a golfer opt for a more bladed club? Can a putter be used out of a bunker?
Finally, we offer up some astonishing facts about a much
younger Tiger Woods
.
Seasons greetings!
Continue sending your golf questions and comments to
golfforbeginners@aol.com
.
Subscribe to our weekly podcast through this RSS feed:
http://feeds.feedburner.com/golfforbeginners
or through
iTunes
. Nextel/Sprint cell customers type
http://www.mymbn.com/podcast/
in your browser and click on "sports casts". Our station number is 1955.
You can also download our previous Golf for Beginners episodes by
clicking here
.