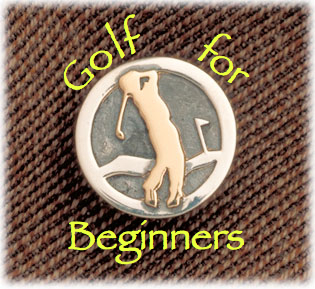 Click here to listen.
During our recent round, Barry noticed that I get frustrated easily and hold on to anxiety much longer than I should. He believes this
subliminal mindset
is stopping me from realizing my potential. We discuss ways that I could "get out of my own way" and start
having more fun
.
A listener discusses one of our
previous podcasts
and asks for further clarification on how to fade the ball.
Barry and I have noticed that, for the beginner (and for most golfers), the rules of golf can be very wordy. We attempt to simplify them in our new section entitled, "The Rules of Golf made easy".
Continue sending your golf questions and comments to
golfforbeginners@aol.com
.
Subscribe to our weekly podcast through this RSS feed:
http://feeds.feedburner.com/golfforbeginners
or through
iTunes
. Nextel/Sprint cell customers type http://www.mymbn.com/podcast/ in your browser and click on "sports casts". Our station number is 1955.