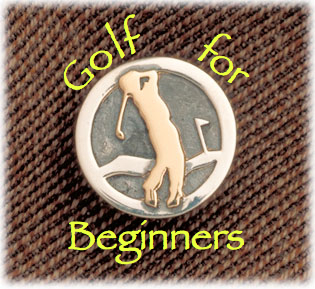 Click here to listen.
The new ruling handed down by the USGA allowing golfers to interchange shafts and clubheads prior to a game depending on course (and human) conditions have clubmakers Callaway and TaylorMade quickly putting out new technology.
Callaway's
I-MIX adjustable FT-5 driver
and TaylorMade's
Tour Van in a Box
interchange shafts and clubheads with the golfer optimizing the driver to his or her own comfort level. For example, as Jeff Colton, Sr. VP of Research and Design for Callaway states, "if they're feeling a little weak that morning, play a lighter shaft, or if it's been raining that week, drop some loft on a clubhead using your normal shaft."
I say,
"Huh?"
Am I the type of person who will constantly interchange shafts and heads depending on if I'm hitting a fade or draw that day? I can't even
hit
a fade or draw on purpose most days and am extremely happy when my drive propels 200 yards straight down the fairway.
Callaway I-MIX Interchangeable golf clubs
Adding or subtracting weights or switching out heads with Callaway's "revolutionary system" doesn't suit the average amateur golfer but would be an innovation for club fitters and for those low handicappers who wish to "tweak" their club.
Unfortunately, the average golfer needs more tweaking with their
swing
and should send a message to these clubmakers that, for $350 for a
driver head
and yet another $350 to be shelled out for the
interchangeable driver shaft
, this marketing strategy will be a dud.
TaylorMade Tour Van in a Box
Manufacturers at the PGA Show forum lauded the new club innovation stating that the next step are the ability to change grip, loft, lie and bounce. Golf Channel's Chief Technical Advisor, Frank Thomas
advises
that, "the USGA is opening a can of worms that will soon get out of hand and be difficult to monitor."
This week,
Golf for Beginners
discusses the pros and cons of this new convertible technology and it's impact on the masses.
We also offer up a few easy drills and
golf tips
designed to improve ball striking. Jim Flick's discussion about "risk-reward" taken from Golf Digest Magazine is also analyzed.
Sam Snead
shaved strokes off of his game by using this technique and we show you how in our weekly golf podcast!
Send your golf questions and comments to
golfforbeginners@aol.com
.
Subscribe to our weekly podcast through this RSS feed:
http://feeds.feedburner.com/golfforbeginners
or through
iTunes
.
Subscribe to our newsletter! Coming soon!
Click Here
to receive our archived podcasts and 100's of easy golf tips free!
"Shiny Tech" courtesy of Kevin MacLeod (incompetech.com)"
This podcast is supported by Myrtle Beach Golf and Florida Golf Travel.