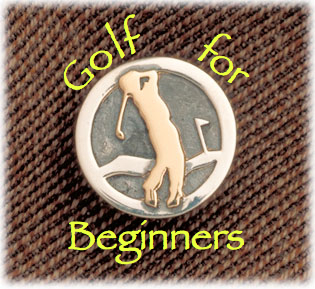 Click here to listen.
Jeff Quinney patiently stalked Phil Mickelson during the final round of the Northern Trust Open, waiting perhaps for Lefty's golf club to become entangled in the kikuya grass or for Mickelson to erupt as with his eleven last week. Four birdies over a six-hole stretch for Quinney placed Lefty in a precarious position leaving the possibility of another playoff and yet another close call.
Mickelson is used to hanging tough, but rarely for making a charge and instilling fear into his opponents.
Instead, Mickelson watched as the tables turned and Quinney fell to pieces, bogeying four of his final six holes at Riviera. It might have taken Phil longer to come out of his winter cocoon but the results couldn't have come at a better time.
Still, the "I can beat Phil" mentality makes any tournament in which Lefty contends exciting and that is precisely why the
PGA Tour
needs
Phil Mickelson
.
In contrast to the interesting faces on the men's tour, Carolyn Bivens claims that the rising stars of the
LPGA
are enough to sustain it without Michelle Wie's assistance.
"The fate of the LPGA doesn't rise or fall with any one woman, and that includes Michelle." voiced an emphatic
Bivens
last month.
But, like Phil Mickelson, Michelle Wie is exciting to watch. Whether she's up or down, heading for an 88 or mixing it up with Annika Sorenstam, golf fans will tune in to an LPGA Tour event not as much to watch
Morgan Pressel
or
Paula Creamer
but to see what commotion will come from the Wie Camp. This week's Fields Open should prove very interesting as to the emotional and physical state of Michelle Wie.
Golf for Beginners
podcast this week questions the success of the LPGA Tour without Michelle Wie. Can Annika Sorenstam and Lorena Ochoa maintain the ratings that Wie can achieve? We also discuss Rule 5-3 from the
Rules of Golf
which deals with the replacement of a damaged golf ball. Tom Watson posture tips rounds off this week's popular internet radio show.
Send your golf questions and comments to
golfforbeginners@aol.com
.
Subscribe to our weekly podcast through this RSS feed:
http://feeds.feedburner.com/golfforbeginners
or through
iTunes
.
Subscribe to our newsletter! Coming soon
Click Here
to receive our archived podcasts and 100's of easy golf tips free!
"Shiny Tech" courtesy of Kevin MacLeod (incompetech.com)"
This podcast is supported by Myrtle Beach Golf Vacations and Florida Golf Travel.