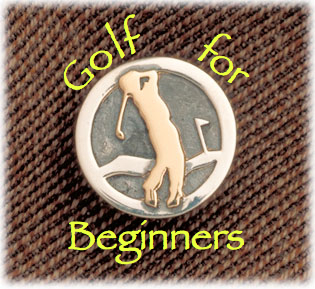 Click here to listen.
Where an eleven on a hole is a mishap which any golfer would prefer to forget, Phil Mickelson will be reminded of his m/c at the Pebble Beach Pro-Am for weeks, even months to come. He wasn't even in the list of golfers on the cut line who got paid for their efforts and went home...nope, not Lefty. He made sure that this collapse would be one for the history books. Recall the 2006 U.S. Open? I'm sure talk of that previous loss will now be regurgitated along with this mishap throughout the golf season until Mickelson returns to form, does something spectacular and/or wins a major tournament.
And what about Vijay Singh who easily had the edge on Sunday but fell apart when his solid play needed to carry him to victory? Singh held a three-stroke lead with only five holes remaining...the deck was stacked in his favor! Defeated by Steve Lowery, a player who was 305th in the world rankings prior to this weekend and had a seven-year gap in the "win" column of his
PGA Tour
resume, this loss looks strangely familiar to last week's playoff defeat of
Mickelson
to relative unknown J.B. Holmes.
Singh stated, "One bad shot after another, three holes in succession." Phil's
statement
? He's says striking the ball well but he "never felt good on the greens".
Those words could have been echoed by either Vijay or Phil, take your pick. Playing aggressively instead of safely, choosing the wrong clubs, problems with the putter...these errors happen to even the greatest golfers. Well...almost all of the top golfers...all except Tiger Woods.
Tiger Woods has the
mental game
needed to rebound from a slight lapse in judgment. He doesn't dwell on his mishaps but uses quick thinking to adjust to his surroundings and overcome obstacles. Both Mickelson and Singh made errant shots which caused their following efforts to careen into a downward spiral in which they could not mentally recover.
This could be the difference between winning the
Grand Slam
this season and simply accepting loss as a part of the game. As Phil remarked, "Well, it's just the way it sometimes goes. Sometimes I just don't score well, and I try not to weigh too much into that because I hit a lot of good shots this week." Would Woods have taken an eleven in such a matter-of-fact manner?
This week's
Golf for Beginners
podcast is loaded with tips from the fairway to the green. What happens when your beautifully hit tee shot woefully lands in a divot? How do
you
recover? We also discuss the sweet spot myth with the assistance of LPGA Teaching Professional Lana Ortega and the Rules of Golf that pertain to hitting another golf ball either when chipping up, or, from on the green.
Send your golf questions and comments to
golfforbeginners@aol.com
.
Subscribe to our weekly podcast through this RSS feed:
http://feeds.feedburner.com/golfforbeginners
or through
iTunes
.
Subscribe to our newsletter!
Click Here
to receive our archived podcasts and 100's of easy golf tips free!
"Shiny Tech" courtesy of Kevin MacLeod (incompetech.com)"
This podcast is supported by Myrtle Beach Golf Vacations and Florida Golf Travel.

This podcast is supported by New Roc Harley Davidson, your worldwide parts and accessories distributor. Great rides start here!
.