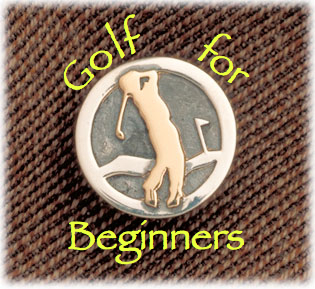 Click here to listen.
During last year's Honda Classic one caddie remarked to another, entirely off-the-cuff, that his player used a certain golf club off of the tee. PGA Tour golfer Mark Wilson wound up calling a two-stroke penalty on himself after finding out about this infraction, thus proving to viewers the importance of
playing by the rules
. In spite of losing the two strokes he still won the tournament (in a sudden-death playoff), and with his integrity intact!
Wilson continued, "The rules should be held in high regard by every player."
With the honor of the game at stake, some people may find Rule 8-1 to be a bit illogical noting that you must still hit the shot no matter what help you receive in selecting a club. Other common rules infractions
I
regularly behold on the publinks include improper ball marking on the green as well as failing to hole out.
Do golfers really
want
to abide by the rules or simply use whatever guidelines they remember hoping they don't get caught? Everyone remembers the
Wie
/Bamberger incident forcing a
DQ
on Michelle?
The fact that the enforcement of the game lies predominantly from calling penalties on yourself, I have noticed that golf is one sport where players really
want
to keep the competition above-board!!!
As the great Bobby Jones once said, "When you cheat in golf, the only person you're cheating is yourself."
Greens at the WGC Accenture Match Play Championship are an average of 90 feet which means long putting was the order of the week. Although Tiger Woods' putting was dynamic throughout the contest, David Leadbetter helps us get closer to the hole (and even sink a few) with an easy reminder on this week's
Golf for Beginners
podcast.
We also offer a few simple
mental game tips
to instill a positive mindset!
Send your golf questions and comments to
golfforbeginners@aol.com
.
Subscribe to our weekly podcast through this RSS feed:
http://feeds.feedburner.com/golfforbeginners
or through
iTunes
.
Subscribe to our newsletter! Coming soon...
Click Here
to receive our archived podcasts and 100's of easy golf tips free!
"Shiny Tech" courtesy of Kevin MacLeod (incompetech.com)"
This podcast is supported by Myrtle Beach Golf Vacations and Florida Golf Travel.

Photo Credit:http://honda-classic-golf.com.