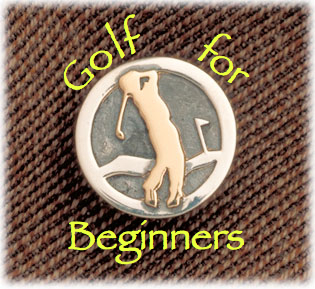 Click here to listen.
A
lower back injury
two months ago forced Natalie Gulbis to reassess her golf swing. She had to take a month off and change her posture to compensate for the strain. Michelle Wie's wrist accident has forced her into a rehabilitative state which has, unfortunately, cost her more than a few cuts at inopportune times. This trauma has also changed the public's perception of the girl
once considered
to be the LPGA's answer to
Tiger Woods
.
Natalie Gulbis
stepped up and was ressurrected at the Evian Masters this weekend, becoming a first-time Rolex winner.
Michelle Wie
is still struggling to compete aptly although finally making a cut after a year's worth of trials and tribulations. Two injuries with two separate and distinct outcomes. One golfer became a winner due to her injury, the other becomes more frustrated over time.
This week
Golf for Beginners
discusses Michelle Wie's uneasy level of comfort. How can she play well for two days with an injured wrist and then falter during the final two days? We don't believe her problems are totally related to her injury anymore but rather becoming a psychological issue,
the battle to win
rather than just compete.
Next stop for the
LPGA
(and Michelle Wie) is St. Andrews G.C. for the
Ricoh Women's British Open
. The
Old Course
is considered by some to be the "home of golf" and a
links-style course
, completely different than the parklike grounds of the Evian Masters Golf Club in France. This challenge will certainly prove the mettle of all the women on tour.
As Tiger Woods has stated before, "To win at St. Andrews is the ultimate."
We also give you a golf tip on how to keep your grip comfortable on the club during a trying round of golf. Grip is probably the one aspect of
"G.A.S.P"
that can save, or ruin, a round of golf!
Subscribe to our weekly podcast through this RSS feed:
http://feeds.feedburner.com/golfforbeginners
or through
iTunes
. Nextel/Sprint cell customers type
http://www.mymbn.com/podcast/
in your browser and click on "sports casts". Our station number is 1955.
"Shiny Tech" courtesy of Kevin MacLeod (incompetech.com)"
This podcast is supported by Scotland Golf Tours and Florida Golf Travel
.