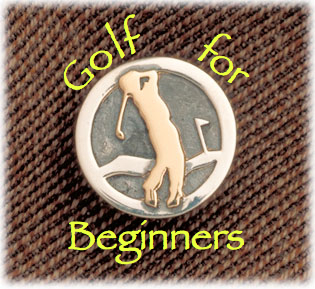 Click here to listen.
The
rough
can be very rough! That's not just a play on words either! Just ask professional golfers at a tournament like the
U.S. Open
and they will probably just shake their heads while remembering a shot that buried deep into the thick stuff and the feeble attempts made at dislodging that ball in a single stroke.
This week
Golf for Beginners
gives tips for saving strokes from the rough with the help of a 2003
Golf Magazine
and golf instructor Mike Lopuszynski.
We also discuss using different golf clubs in lieu of your putter. Remember, you have fourteen clubs in your bag, each with varying amounts of loft. We'll help you decide which iron (or wood) is better for situations you may encounter. Try being creative!
Finally, do you think like a professional golfer or are you stuck with an amateur outlook?
Dr. Richard Coop's
advice will have you thinking about your target and not
sweating
over that little white ball in front of you.
Subscribe to our weekly podcast through this RSS feed:
http://feeds.feedburner.com/golfforbeginners
or through
iTunes
. Nextel/Sprint cell customers type
http://www.mymbn.com/podcast/
in your browser and click on "sports casts". Our station number is 1955.
"Shiny Tech" courtesy of Kevin MacLeod (incompetech.com)"
This podcast is supported by Pioneer Golf and Florida Golf Travel.
Vote for my Podcast Alley feed!