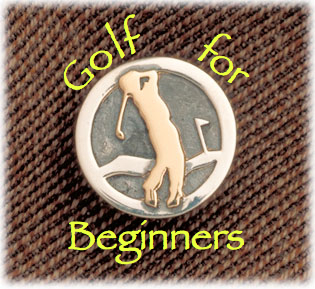 Click here to listen.
Tiger Woods
may not have had a stellar performance at the
Players Championship
(his
putting
let him down once again), but at least he came away with a
smile on his face
on Sunday after redeeming himself with a five-under-par 67.
Although Tiger might have difficulty putting, rest assured that Woods is one of the best putters around. He is also terrific out of deep rough. We give you a Tiger tip to assist you when the rough is as deep as it was at Winged Foot during the
2006 U.S. Open
.
Also on
Golf for Beginners
, Barry and I look at the new Zagat guide:America's Top Golf Courses. With input from over 6,000 golfers (most were men) and a rating system similar to their popular nightlife and restaurant guides, this
Zagat
Guide is an interesting addition to their lineup.
Stan Utley
is a professional advisor to
Golf Digest
. In this month's magazine he gives us a very easy-to-learn chipping drill. We pass it along to you.
Finally, congratulations to
Phil Mickelson
! Lefty is now second only to Tiger Woods in
FedEx Cup points
. The race for
PGA Tour
dominance is on!
With
Butch Harmon
on his team, is
Mickelson
now feeling confident enough to take on Tiger Woods head-to-head?
Continue sending your golf questions and comments to
golfforbeginners@aol.com
.
Subscribe to our weekly podcast through this RSS feed:
http://feeds.feedburner.com/golfforbeginners
or through
iTunes
. Nextel/Sprint cell customers type
http://www.mymbn.com/podcast/
in your browser and click on "sports casts". Our station number is 1955.
"Shiny Tech" courtesy of Kevin MacLeod (incompetech.com)"
This podcast is supported by Pioneer Golf and Florida Golf Travel.
My Podcast Alley feed!