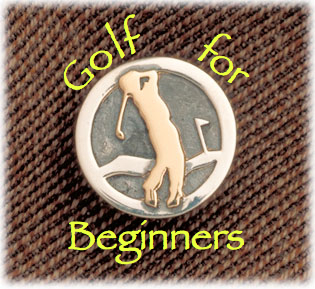 Click here to listen.
"Turning Stone leaves no stone unturned!"
That's Barry's quote, plain and simple, after we accompanied a group of golf travel writers to
Turning Stone Lodge
. Our mission? To let our listeners in on the buzz accompanying this multidimensional casino/resort. The
PGA Tour
has chosen Atunyote golf course at Turning Stone for the start of its
2007 fall series
.
From beginning to end our weekend at the Lodge at Turning Stone offered us the opportunity to relax, unwind and forget about our day-to-day routine.
We boarded the Turning Stone motorcoach in Manhattan. This coach is hired for corporate conferences and "team building". Our "team" got to know one another here and we were offered massages, food, gaming table and all of the amenities necessary to comfortably carry about twenty people the four hour drive to Verona, New York.
Once there we received our itinerary which included a tour of the premises and several opportunities to sample the gastronomic wonders created by
Chef Daniel Graban
. Our supper at
Wildflowers
and lunch at Rodizio were memorable events. Wildflowers offered creative cuisine, right down to the "donut soup" at the end of our meal.
Rodizio
is a Brazilian steakhouse where roasted meats are served tableside. This restaurant is a meat-lovers paradise!
I decided to try my first ever spa treatment at the highly touted
Skana Spa
. "Lavender Dreams" will not disappoint spa afficionados although there are a wealth of treatments available. You will want to relax here all day (especially if the weather doesn't agree with your golf plans), either lazing by one of the several fireplaces sipping herbal tea or taking a dip in the mineral pool.
But for golf lovers, it's all about the courses, right? Although
Atunyote
was off-limits, being groomed for its debut on the PGA Tour, Barry played Shenendoah GC, one of
three eighteen hole courses
operated by the Oneida Nation and
rated by Golf Magazine
as one of the "Top 100 Courses You Can Play". I decided to take a lesson with PGA Professional Steve Campanaro. His
putting
drills and golf tips for the
driving range
were easy to understand so we discuss them in this week's
Golf for Beginners
podcast.
The golf dome is great for short game practice. Turning Stone is now building a tennis dome connected to the golf dome by a clubhouse for times of inclement weather.
Although there is also a main casino hotel, in my opinion the place to stay is at the Lodge. Be sure to inquire about a fireplace and plasma screen television in your suite as these items add to the ambience of your stay. The robes and slippers in the room as well as the spa bathroom are also a nice, upscale touch.
The main resort is elegant and has a more cosmopolitan feel, making you wonder if you are staying at
Foxwoods
or Mohegan Sun rather than the adirondack feel of the Lodge. The smell of cigarette smoke emanating from the Casino into the main lobby made me feel as if my healthy spa experience had come to a shrieking halt.
Video slots instead of the "one-armed bandits" and a special card that must be constantly refilled when the money runs out are both positive and negative experiences. We're not big gamblers anyway but I found that I didn't invest as much as I normally do when I travel to Atlantic City.
This is a BYOB establishment but we were told that there are shops that will deliver liquor to your room.
Turning Stone is a luxurious, upscale and restorative resort for a long weekend jaunt. There is plenty to do if you're seeking action and adventure but also gets the "thumbs up" when you're looking to unwind and alleviate stress from the week.
Check out other great
New York Hotels
.
Continue sending your golf questions and comments to
golfforbeginners@aol.com
.
Subscribe to our weekly podcast through this RSS feed:
http://feeds.feedburner.com/golfforbeginners
or through
iTunes
. Nextel/Sprint cell customers type
http://www.mymbn.com/podcast/
in your browser and click on "sports casts". Our station number is 1955.
"Shiny Tech" courtesy of Kevin MacLeod (incompetech.com)"
This podcast is supported by Pioneer Golf and Florida Golf Travel.
My Podcast Alley feed!