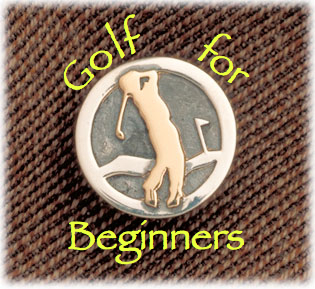 Click here to listen.
This week,
Golf for Beginners
discusses the
Ginn Tribute
hosted by Annika Sorenstam. Although
Michelle Wie
has accepted a sponsor's exemption at the end of May, we wonder if
Annika Sorenstam's back injury"
will prevent her from playing in her own event. Will Michelle Wie's wrist be mended one-hundred percent
in time to compete?
And, could Sorenstam be depending on Michelle Wie's fame to contribute heavily to the gate? This might be a good time for Annika to shift focus onto her many other projects, allowing the younger ladies to take the reign's over at the LPGA.
Lorena Ochoa
and Julieta Granada tied for second place at the
Corona Championship
(held this past weekend) and continually gain ground in the rankings, honing their skills, waiting patiently for Michelle to emerge from her self-inflicted cocoon. Can Michelle Wie finally prove herself to the many people who believe her to be just a "flash in the pan"? The
latest Rolex Rankings
place Wie in the twentieth position but she's going to have
quite a struggle
as she pushes past these women who have been playing regularly on the
LPGA Tour
.
We also review the
Q-Link
bracelet. I have been wearing the Q-Link for over a month now, hoping that the claims of both heightened energy and increased focus would work for me. Lorena Ochoa and Charles Howell III are just two of the many tour players who are confident that this technology has assisted them in times of stress and distraction.
Ochoa stated
, "Since I started using my Q-Link, I have won three times and I feel calmer in tough situations. It really makes a difference under pressure."
Are these just endorsements or does this bracelet really work? Listen to this week's broadcast and I'll give you my findings.
One of this week's golf tips comes from
Cindy Miller
. Miller was a contestant on both Big Break III:Ladies Only and again, albeit briefly, on the
Reunion show
. Her simple tip will help those of you who slice. Try this one at the practice range!
Continue sending your golf questions and comments to
golfforbeginners@aol.com
.
Subscribe to our weekly podcast through this RSS feed:
http://feeds.feedburner.com/golfforbeginners
or through
iTunes
. Nextel/Sprint cell customers type
http://www.mymbn.com/podcast/
in your browser and click on "sports casts". Our station number is 1955.
"Shiny Tech" courtesy of Kevin MacLeod (incompetech.com)"
This podcast is supported by Pioneer Golf and Florida Golf Travel.
My Podcast Alley feed!