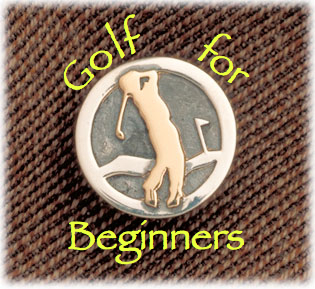 Click here to listen to this week's podcast.
Tiger Woods may have
blown that four-foot putt
at the WGC-Accenture Match Play Championship but he is still one of the best short-game artists on the
PGA Tour
. We borrow a golf tip from Tiger which is simple enough for the amateur golfer to learn and practice.
Spring is in the air and the snow is beginning to thaw off the fairways. Barry and I have been unable to play and driving range practice is limited so we have been practicing in-house, he with his new
RedEye i330 laser putter
(which he says is really helping his alignment) and I with
Umbrella Plus
.
Spring cleaning also included removing our golf clubs and checking the grips and making sure the clubs were clean and ready! Instead of using the old cleaning system of brush and wax, we used
Velocity Wipes
, pre-saturated handy wipes that easily cleaned the scuff marks off both irons and woods as well as making my
Odyssey two-ball putter
sparkle. These wipes are strong, non-caustic and each wipe cleans an entire set of clubs. We were both very satisfied with the results.
Finally, Barry and I discuss how you can now check the trade-in value of your golf clubs in case you're interested in one of those great new sets listed in
Golf Digest
. Two good sites to start your search are
PGA
and
Golf Blue Book
.
Hmmm, maybe it's time to trade-in my
Titleist 905T driver
for one of those new square-head clubs?
Continue sending your golf questions and comments to
golfforbeginners@aol.com
.
Subscribe to our weekly podcast through this RSS feed:
http://feeds.feedburner.com/golfforbeginners
or through
iTunes
. Nextel/Sprint cell customers type
http://www.mymbn.com/podcast/
in your browser and click on "sports casts". Our station number is 1955.
You can also download our previous Golf for Beginners episodes by
clicking here
.
"Shiny Tech" courtesy of Kevin MacLeod (incompetech.com)"
This podcast is supported by Pioneer Golf and Florida Golf Travel.