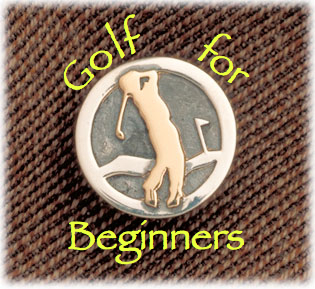 Click here to listen.
The
ATT Pebble Beach National Pro-Am
is much like the
Bob Hope Chrysler Classic
. They're both like "silly season" events, heavy on celebrities and good will, but top golf professionals are in attendance getting the rust
off
their games instead of being on the slopes awaiting a new year of challenges on the
PGA Tour
.
Giving the ATT Celebrity Pro-Am it's due, Barry and I discuss handicaps of some of the notables this week; who really takes it seriously and who plays there for the laughs and scenery of Pebble Beach.
Take, for example, the celebs who could really use a golf lesson. Clint Eastwood, although a respectable eleven handicap, "could be one of the worst putters I've ever seen" said Jesper Parnevik.
Not that Eastwood needs
our
help, but we dole out a golf tip that could improve his putting.
Amateurs should really make an attempt to watch these events because as celebrity swings are analyzed, we also can also realize the faults within our own games. One of the most noticeable problems for amateurs and celebrities alike has to do with trying to help the ball go up. Listen for this week's golf tip on how to stay down with your shot.
Best of the celebrities? That distinction goes to Kenny G., a scratch golfer!
Who rates the worst? Listen to this week's broadcast and find out!
BTW, I respectfully disagree with
Brandon Tucker's blog
which calls Danny Gans a "self-absorbed loser". I believe Gans is trying to cover-up his lack of golfing ability with his impressions but that's what he does to maintain his celebrity and that is what this event its all about. Getting more people involved in golf who normally wouldn't watch a televised event by merging comedy and sport creates more interest for newbies.
We also talk about the new Specfit headgear created by Rissotta, which allows you to hold sunglasses in place as well as pencils, tees and even unlit cigars (although I'm not a fan of "stogies"!)
The magnets sewn into the sides of the cap are great for anything metallic that you can think of, from ball markers to divot tools. We think this idea is creative and we give it "two thumbs up" for originality and ingenuity.
Finally, a hearty congratulations to my
golf hero
, Phil Mickelson, for being able to rebound and win his first tournament of 2007, the ATT Pebble Beach National Pro-Am.
You are the celebrity, Phil, to all of your "Phanatics".
Mickelson tied the tournament record (20-under) with the low round of the day (66). He also won both the professional and amateur events with partner You, the first to do so since Fuzzy Zoeller over twenty years ago. This brings Phil's number of PGA Tour victories to thirty (his third win at this event) but I'm sure this is only the beginning of his 2007 win season.
Continue sending your golf questions and comments to
golfforbeginners@aol.com
.
Subscribe to our weekly podcast through this RSS feed:
http://feeds.feedburner.com/golfforbeginners
or through
iTunes
. Nextel/Sprint cell customers type
http://www.mymbn.com/podcast/
in your browser and click on "sports casts". Our station number is 1955.
You can also download our previous Golf for Beginners episodes by
clicking here
.
"Shiny Tech" courtesy of Kevin MacLeod (incompetech.com)"
This podcast is supported by Pioneer Golf and Florida Golf Travel.