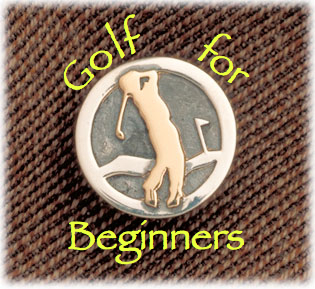 Click here to listen.
Barry's constant lecturing during driving range practice prompts this week's discussion on
solid ball contact
. He's right because hearing the "click" each time you strike the ball is the surest way of achieving proper distance control.
With the help of
Golf Magazine
we relate a great golf tip that should have you hitting your irons center-cut so when spring arrives, you're ball flight will be consistent and true.
Also, while cleaning out our golf bags, Barry and I chat about one way of acquiring proper aim while putting.
Our wedding anniversary falls yearly on Groundhog Day (it's our fifteenth). Kind of funny that the decision-maker as to whether spring is near is a relative of the rodent family. This year Punxsutawney Phil predicted an early spring...only four more weeks of winter. Nope, he didn't see his shadow.


Being a native of the Bronx, how would I ever know the difference between the two critters? I looked it up and found that not only are groundhogs larger than gophers but also hibernate and are good swimmers.
But is
Groundhog Day
un-American? Did this country really come up with such a foolish tradition? Find out this week on
Golf for Beginners
and get a great golf tip from the movie Caddyshack.
Continue sending your golf questions and comments to
golfforbeginners@aol.com
.
Subscribe to our weekly podcast through this RSS feed:
http://feeds.feedburner.com/golfforbeginners
or through
iTunes
. Nextel/Sprint cell customers type
http://www.mymbn.com/podcast/
in your browser and click on "sports casts". Our station number is 1955.
You can also download our previous Golf for Beginners episodes by
clicking here
.
"Off to Osaka" and "Shiny Tech" courtesy of Kevin MacLeod (incompetech.com)"