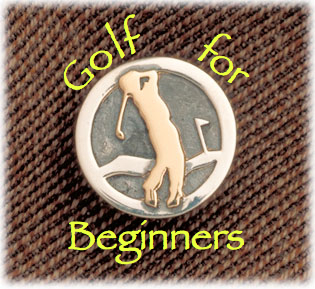 Click here to listen.
This week on
Golf for Beginners
, Barry borrows a quote from the great Sam Snead to describe why my first ever possible even-par round (over five holes) turned into a mediocre event. No, it has nothing to do with Snead's effortless swing but it does have something to do with the
mental game
. Snead said that the golf game is 70 percent mental but at the 2003 U.S. Open, when
Padraig Harrington
was asked about that statement he quickly commented, "I'm not going to argue with Sam, but I'd say it's 90 percent mental."
It appears as if my progression from golf beginner to competitive amateur stops at the space between my ears. Trying to solve this dilemma will take some effort as my swing doesn't need fine-tuning but my lack of
focus
at the task at hand and the ability to forget what's written on
the scorecard
is interfering with the possibility of a score in the 70's and a single-digit handicap.
I also borrow a line from PGA teaching professional
Mel Sole
to identify the basic bump-and-run. A good
chip shot
can be accomplished with several different golf clubs, but do you use the right one for the best result?
We're both happy to be back for another season of Golf for Beginners. Travel along with us as we borrow exploits from our own golf games on the publinks to help lower scores for all of us!
Continue sending your golf questions and comments to
golfforbeginners@aol.com
.
Subscribe to our weekly podcast through this RSS feed:
http://feeds.feedburner.com/golfforbeginners
or through
iTunes
. Nextel/Sprint cell customers type
http://www.mymbn.com/podcast/
in your browser and click on "sports casts". Our station number is 1955.
You can also download our previous Golf for Beginners episodes by
clicking here
.