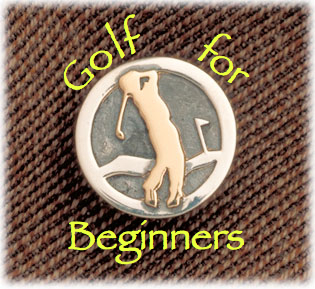 Click here to listen.
The hype surrounding the possibility of two drivers in his bag didn't help Phil Mickelson's bid to win a third Masters Tournament. Both Els and Mickelson fumbled around to get
"the perfect fit"
this week, combining
Callaway I-Mix
heads and shafts depending on their particular "game plan". Mickelson claimed that the course length urged him to carry two drivers but my belief is that Callaway needed Phil to promote these clubs which seem to work more for a professional than the average "Joe".
It didn't work. Mickelson should have toyed with an extra wedge in his golf bag as he intended to on Tuesday and Els should have probably flown out to Las Vegas to visit with his newest
instructor, Butch Harmon
, directly after being cut on Friday.
Complaining of bad posture, a collapse at the top of his swing and too much hip and shoulder turn, Els should have realized before the Masters that it's not a change in golf equipment that was needed but rather a parting of the ways between he and David Leadbetter.
Moral of the story for all golfers; it's not the arrow, it's the Indian...
I guess the next question should be, "When will Callaway Golf debut a putter with adjustable head and shaft technology for conditions like "blade-drag" or help with overspin?
Tiger Woods
may be just the buyer for it!
As for this week's Golf for Beginners podcast, we discuss Mickelson's use of the Callaway I-Mix technology. Our show also contains a few easy tips from Phil Mickelson, one of which deals with how to hit your golf ball in different types of lie. Our other "Lefty" golf tip describes what setup to the ball determines its trajectory.
Finally, a hearty congratulations to the
UNBEATABLE
Lorena Ochoa
who is now officially "one-up" on Tiger Woods this season!
Send your golf questions and comments to
golfforbeginners@aol.com
.
Subscribe to our weekly podcast through this RSS feed:
http://feeds.feedburner.com/golfforbeginners
or through
iTunes
.
Subscribe to our newsletter!
Click Here
to receive our archived podcasts and 100's of easy golf tips free!
Check us out
on
MySpace
!
"Shiny Tech" courtesy of Kevin MacLeod (incompetech.com)"
This podcast is supported by Arizona Golf Packages.
Photo Credit:Skysports.com, Golf.com