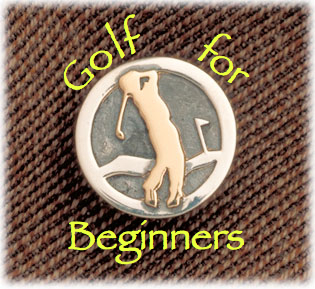 Click here to listen.
Tiger Woods is probably just as interested as the rest of the world in knowing whether or not his daughter will take to golf as early as he did. Although I think it's too soon to bring a five-month old baby to the driving range, obviously Tiger believes that placing Sam in this environment will nurture her taste for the sport, and maybe it will. As
Woods said
, "She kind of shakes every time I hit a shot, like, she gets excited. This could be good."
Yes, this could be good on several fronts. For one thing, it would make for great television. ESPN has already bought the rights to air the Masters Par-3 contest starting next year, most possibly in anticipation of Sam Alexis buzzing alongside of daddy in her electric crib, handing Tiger is putter.
And, if by the time she's five Sam takes to golf, she might have the opportunity to play veteran
Michelle Wie
for a winner-take-all
LPGA
tournament (I'm sure the LPGA will offer Sam an exemption!)
Sam's future is already laid out before her, thanks to
Woods
. Nike is probably planning a line of baby clothes and short sticks to offer parents interested in the "Tiger Woods method". If baby Sam inherits Elin's good looks, look for her face to be splattered all over the media, eventually taking over the top spot of the
Forbes' 20 under 25
.
Golf for Beginners
also discusses Tiger's probable top-five finish at this week's
Target World Challenge
. But it might not be so easy for Woods this year. Look for a pumped-up Calcavecchia, who just took home a win at the Merrill Lynch Shootout and was given an exemption by the Foundation, to be nipping at Tiger's tail.
Our golf tips focus on how Tiger Woods prepares for a tournament at the driving range.
Send your golf questions and comments to
golfforbeginners@aol.com
.
Subscribe to our weekly podcast through this RSS feed:
http://feeds.feedburner.com/golfforbeginners
or through
iTunes
.
Nextel/Sprint cell customers type
http://www.mymbn.com/podcast/
in your browser and click on "sports casts". Our station number is 1955.
"Shiny Tech" courtesy of Kevin MacLeod (incompetech.com)"
This podcast is supported by Arizona Golf Packages and Florida Golf Travel.

This podcast is supported by New Roc Harley Davidson, your worldwide parts and accessories distributor. Great rides start here!
.