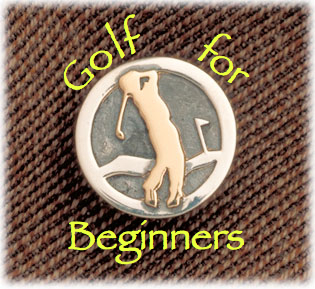 Click here to listen.
This week on our
Golf for Beginners
podcast, we discuss why the recipient of the 2008 Bob Jones award was selected.
George H.W. Bush, Sr
. not only embodies the spirit of the game but his ancestors have long been intertwined with the USGA, offering the former President of the U.S.A. the ability to follow in the footsteps of his patriarchs.
Earl Woods
would have been another great choice for the Bob Jones Award. The First Tee National Academy hosted it's inaugural project at K-State, home of Woods' National Youth Golf Academy. We remind our listeners of the importance of the nine basic principles that all selected youth are taught at the First Tee Program. I'm sure that
Tiger Woods
has these ingrained in memory and will pass them along to Sam Alexis.
Finally, we discuss the book, "Chicken Soup for the Woman Golfers Soul". Where it's certainly inspirational, there are points which miss the mark.
Happy New Year to all of our readers and listeners. We'll be back next week but, if the weather prevails until then...PLAY GOOD GOLF!
Send your golf questions and comments to
golfforbeginners@aol.com
.
Subscribe to our weekly podcast through this RSS feed:
http://feeds.feedburner.com/golfforbeginners
or through
iTunes
.
Subscribe to our newsletter!
Sign up and receive our archived podcasts and 100's of easy golf tips free
HERE
!
"Shiny Tech" courtesy of Kevin MacLeod (incompetech.com)"
This podcast is supported by Myrtle Beach Golf and Florida Golf Travel.

This podcast is supported by New Roc Harley Davidson, your worldwide parts and accessories distributor. Great rides start here!
.