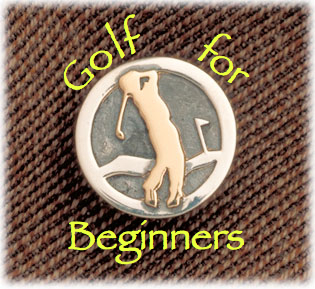 Click here to listen.
Tiger Woods claims that he is physically and mentally drained after winning both the WGC-Bridgestone Invitational and the PGA Championship. The world's number one golfer announced on
his website
that his body is "spent" and needs time to recuperate.
With good intentions, Woods stated recently that
his plan
was to show for all four FedEx Cup playoff events but, with little notice, withdrew just prior to the first playoff. I personally don't think it's fair to either the
PGA Tour
, the sponsors of the event who announced (with regularity) that Tiger is coming to Westchester CC and certainly not to the New York area fans who probably got their tickets weeks ago in anticipation of seeing TW at the Barclays. But it appears that Tiger beats to his own drum now and seeks out tournaments which benefits his sponsors and charities.
Is this fair or should Woods be held to a more strict schedule for this
FedEx Cup
that he originally touted as such a great idea? He was "given" his own tournament in Washington D.C. this year by Tim Finchem (the Congressional) which seems to have
taken the place of
the now defunct International; should it now be payback time for Woods?
Not a chance, but Tiger
is
scheduled to play in the second leg of the FedEx Cup at the Deutsche Bank Championship which also happens to support the Tiger Woods Learning Center. Both the third and fourth playoffs are currently not listed on his schedule.
Another golfer who appears to have "wilted" under tournament pressure is
Michelle Wie
.
Unfortunately, Wie is fast becoming just another name in a large crowd of golfers catalogued under the "missed cut" section of the leaderboard, this week at the Canadian Women's Open. At least her caddies seem to be improving their status over time as former bag carrier Greg Johnson
now loops for
Ginn Open champ Brittany Lincicome and David Clark left before this event to carry the bag for PGA Tour's
Greg Owen
. Of course, with a current standing of 156th, did Clark really make that good of a decision or did he do it just to get away from Team Wie?
For example, does Bo Wie really need to
place practice balls
on the tee for Michelle? Can't seventeen-year-old Wiesy just bend down and place them there herself?
This week on
Golf for Beginners
, in addition to the latest about Tiger Woods and Michelle Wie, we also include easy golf tips from Annika Sorenstam and Adam Scott. A flagstick ruling also comes into question.
Subscribe to our weekly podcast through this RSS feed:
http://feeds.feedburner.com/golfforbeginners
or through
iTunes
. Nextel/Sprint cell customers type
http://www.mymbn.com/podcast/
in your browser and click on "sports casts". Our station number is 1955.
"Shiny Tech" courtesy of Kevin MacLeod (incompetech.com)"
This podcast is supported by Golf Canada's West and Florida Golf Travel.

This podcast is supported by New Roc Harley Davidson, your worldwide parts and accessories distributor. Great rides start here!
.