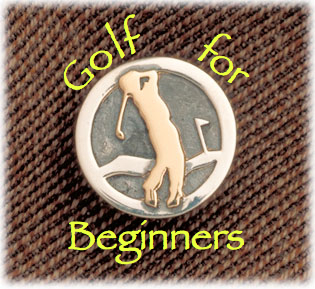 Click here to listen.
This past week, Barry and I were guests at the Canyon Club, a
private golf club
located in Armonk, New York. The course was both well manicured and picturesque. My main problems stemmed from the side-hill lies. Barry took issue with the undulations on the green.
Tiger Woods
, being one of the
most creative golfers
on the
PGA Tour
, helps us alleviate problems with the ball being both above, and below your feet on this week's
Golf for Beginners
broadcast.
Although we utilized a cart during our round (you had to be a billy goat if you wanted to walk the golf course) it was still a hot and sunny day. No relief was in sight even though the breeze was comforting while driving. We give you a few tips to make the summer heat more bearable.
Finally, we offer up a few thought-provoking quotes from the great
Sam Snead
.
Continue sending your golf questions and comments to
golfforbeginners@aol.com
.
Subscribe to our weekly podcast through this RSS feed:
http://feeds.feedburner.com/golfforbeginners
or through
iTunes
. Nextel/Sprint cell customers type
http://www.mymbn.com/podcast/
in your browser and click on "sports casts". Our station number is 1955.
"Shiny Tech" courtesy of Kevin MacLeod (incompetech.com)"
This podcast is supported by Pioneer Golf and Florida Golf Travel.
My Podcast Alley feed!