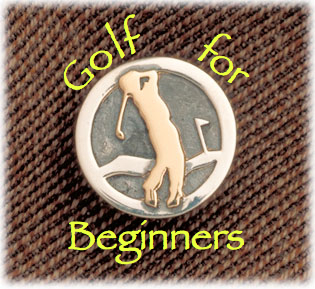 Click here to listen.
Lorena Ochoa
will be heading into the 2007
U.S. Women's Open
exuding confidence after her sudden-death victory at the
Wegman's LPGA
this past weekend. She has also successfuly knocked
Annika Sorenstam
off of her perch as the number-one golfer in the
Rolex Rankings
. Congratulations Lorena!
Michelle Wie
will also be in attendance at the Open (since this Golf for Beginners broadcast was produced) but we believe, with less self-assurance than in previous years. Wie has decided to
skip the PGA Tour's John Deere Classic
due to the length of the course so it is uncertain how she will fare at Pine Needles. Confidence is everything in a match-up where ladies like Ochoa and Kraft Nabisco winner,
Morgan Pressel
, are tuning up their games seeking the coveted title.
Barry and I offer you our predictions this week as to whom we feel has the right stuff to hoist the trophy.
We also discuss how we fared on our rounds and the lessons we have learned from them. Barry and I played about two holes of twilight golf when darkness appeared and the sky opened up. The following day, both of us played in different groups. My foursome included a guy who tried to teach me the game in the middle of my swing. The game lies in your
mental fortitude
, folks!
During Barry's round, one playing partner had to take a drop but did so improperly. He could have received a one-stroke penalty had Barry known this
Rule of Golf
for proper drop technique. You can't be expected to know every rule, so keep a copy of the book in your golf bag.
Subscribe to our weekly podcast through this RSS feed:
http://feeds.feedburner.com/golfforbeginners
or through
iTunes
. Nextel/Sprint cell customers type
http://www.mymbn.com/podcast/
in your browser and click on "sports casts". Our station number is 1955.
"Shiny Tech" courtesy of Kevin MacLeod (incompetech.com)"
This podcast is supported by Pioneer Golf and Florida Golf Travel.
My Podcast Alley feed!