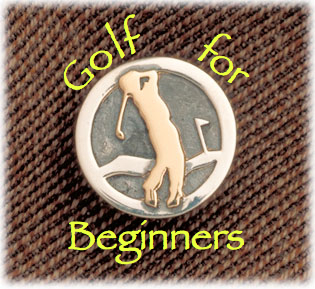 Click here to listen.
Arnold Palmer believes that Tiger Woods is "every bit as aggressive as Phil (Mickelson)" in the June issue of
Golf Digest
Magazine. There is one difference, however, which gives Tiger the edge. Find out on this week's episode of
Golf for Beginners
.
In the same interview, Palmer gives us a simple
putting tip
which Barry questions in certain circumstances. When should you give yourself the option of playing it safe and when should you make sure you drain the golf ball in one shot?
We also discuss the proper form for hitting out from under a tree, commonly known as the "low shot". Practice this shot and you'll get out of trouble and back into the fairway in fewer strokes.
Continue sending your golf questions and comments to
golfforbeginners@aol.com
.
Subscribe to our weekly podcast through this RSS feed:
http://feeds.feedburner.com/golfforbeginners
or through
iTunes
. Nextel/Sprint cell customers type
http://www.mymbn.com/podcast/
in your browser and click on "sports casts". Our station number is 1955.
"Shiny Tech" courtesy of Kevin MacLeod (incompetech.com)"
This podcast is supported by Pioneer Golf and Florida Golf Travel.
My Podcast Alley feed!