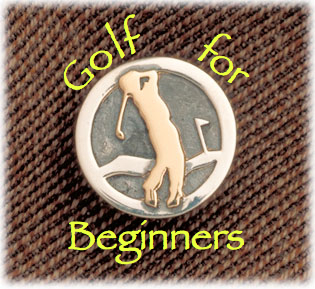 Click here to listen.
Barry and I were going through an old
Golf Magazine
from 2001 (yes, we're really golf fanatics) and came across golf tips from some of the greatest golfers and instructors in the world.
Dr. Gary Wiren
,
Davis Love Jr.
and
Judy Rankin
are among this week's selections.
Perseverance pays off.
H. Ross Perot
once stated, "Most people give up just when they're about to achieve success. They quit on the one-yard line. They give up at the last minute of the game one foot from a winning touchdown."
We discuss how, with persistence and with the
right mental attitude
, you can make the most of your round even when it starts off...unexpectedly!
And, you have a valuable
training aid
in your golf bag and probably didn't even realize it!
Thanks for all of the terrific comments! Continue sending emails to
golfforbeginners@aol.com
. We try to read every letter and appreciate your questions and observations!
Subscribe to our weekly podcast through this RSS feed:
http://feeds.feedburner.com/golfforbeginners
or through iTunes. Nextel/Sprint cell customers type
http://www.mymbn.com/podcast/
in your browser and click on "sports casts". Our station number is 1955.